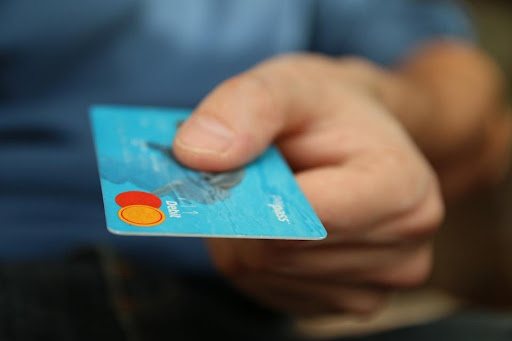 This post is a guest post from Army Officer Jonathan Lee who maintains the site www.militarymoneymatters.org. He writes about various aspects of financial literacy in the military ranging from education and personal finance to responsible credit use.
We all have friends and family who are hesitant to use or apply for credit cards. Many have credit card horror stories that involve paying large fees, high interest rates, and ruined credit scores. However, if you effectively manage your credit score, credit cards can be incredibly useful towards meeting your financial goals. Perks such as cash back, airline miles, and lounge visits are a unique benefit of effective credit card use and are among the things that you should consider when looking at credit cards.
Step 1: Build Your Credit
A very effective way to build your credit is to start young. Acquiring a credit card at a young age and making small purchases that you pay off monthly will help you as you seek to push your score into the 700s and beyond. Given that 35% of your credit score is payment history and 15% is length of credit history, paying off small purchases monthly at a young age is a huge boost to 50% of your credit score. An effective way to start building your score is acquiring a credit card around 18 years old and purchasing a soda on it monthly. Pay that balance in full each month and by the time you're 21 or 22, you'll have a great credit score. It cannot be stressed enough that you do not miss a payment. Missing a payment will rack up costly fees and send your score lower.
Step 2: Do Your Research
After building a great credit score over 700, you next need to research which cards are best for you based on your needs and hobbies. Credit card rewards ranging from 6% cash back on groceries to monthly Uber credits exist and just take some time to research and understand. When applying for a card, you must also carefully consider your spending and rewards use habits.
If you enjoy traveling, consider airlines based rewards cards or cards such as the American Express Platinum or Chase Sapphire Reserve. Each comes with a hefty annual fee of over $500 but each card pays for itself rather quickly if you travel often. With perks such as Uber credits, airline lounge access, and hotel credits, these cards might be worth it for you.
If you are looking more for cash back, cards such as the American Express Preferred offer as much as 6% cash back on groceries and 3% cash back on gas. Finding cards such as these and others that might return 4% cash back on eating out and other activities is a great way to reward yourself for every day expenditures.
As with anything, do your due diligence and look at the cost and rewards of the card. Determining if a card is right for you is key, and it might not be worth it if you don't use enough of the rewards to pay for the card itself.
Step 3: Enjoy the Rewards
Once you have picked out a card that works for you, enjoy the rewards! Take the vacation and spend time with your family or rack up that cash back on expenses and save that money for a later date.
As always, don't forget to be financially responsible. As you find a credit card that fits your rewards needs, continue to pay it off monthly. Ensuring that you do so will help keep your credit score high and help you with future endeavors such as purchasing a car, a house, or taking out a business loan.